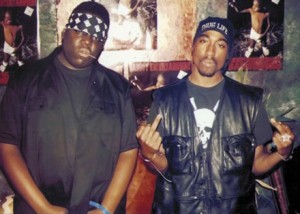 March 9th marks a significant date in Hip-Hop history, the day the genre lost one of it's most precious sons. Just six months after the death of Tupac Shakur, the Hip-Hop world was rocked again on this day in 1997 when the Notorious B.I.G was murdered in cold blood.
15 years on and the case is still unsolved, but Hip-Hop has not forgotten. Today, Biggie Smalls is still one of the most sampled voices in the genre and remains a staple in every iPod even in today's pop-infested Hip-Hop scene.
To celebrate the man and the legend, we have a tribute mix below from Mark Devlin, who originally recorded it on Galaxy FM just days after Biggie's death in 1997. Click play, sit back and recapture a moment in history.