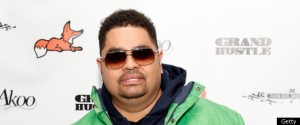 Hip-Hop legend Heavy D has reportedly died this evening, another of Hip-Hop's golden era gone too early. While rumours have been circulating in the past half hour, Rap Ireland has confirmed with credible sources that the MC has indeed passed.
The 44 year old died after being rushed to hospital from his L.A home. The LAPD are currently on the scene and investigating.
We will bring updates to this story as it happens. Our best wishes and condolences are with the family at this time.
UPDATE: Police in L.A have confirmed that it appears no foul play was involved.