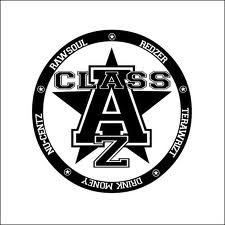 Redzer and Terawrizt are back with this powerhouse track from the Class A'z along with a red hot video to accompany it.
Class A'z consists of four members ; Terawrizt, Redzer, Nucentz and Rawsoul.
Redzer is well known on the Irish HipHop scene and released his first album Dublife in 2006. He has released two mixtapes and numerous videos with the group Class A'z and also runs DFI, the Irish rap battle league. Terawrizt is from Beaumont in Dublin, he's been on the scene here for years, has released two albums and is probably one of the best lyricists in the country. He also works with a lot of Irish emcee's on the production side of things.
The video is directed by Jebus and the quality and standard of this video is absolute top notch. Shot with a green screen background, the backdrop of this video is of a dark abandoned warehouse, with Redzer and Terawrizt focussed on and centered as they deliver their savage quick paced verses.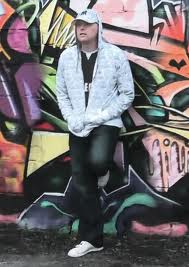 The track is produced by Talifornia Beats and starts with a dark, distorted, palm-muted guitar with an apocalyptic sounding vocal choir sample, that creates a mental image of the end of days. Out of the darkness Redzer appears and as the beat drops so does his bombardment, with his crazy multi syllablistic flow
"I'm back up on a beat still got the knack for the rapping, racking up classics while your yapping with your brap brapp brrap brapping, but i just happen to hang with with finest emcees in ireland, lyrical tyrants so exquisite multi syllable rhyming"
The only break in this quick paced assault is the first 4 bars of the hook where Redzer slows his syllable fire, before igniting it again for the last 4bars
"you want a track for your i pod, im back, wanna hear a track from the mic god, im back, ya want red on a head nodder yeh man, im back, got respect put my rep on it yeh man, im back"
Terawrizt is in on verse three where he drops in with a nice paced flow before taking off the muzzle and chewing the track up, with that fast paced, syllable rhyming style that has gotten him his covetted spot as one of Irelands best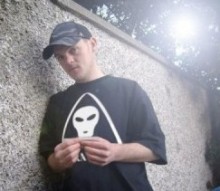 "I'm back for the crown, king a the throne, kickin a bitta the bickita flow im picking a bone, wrippin it like i've a bone to pick then pick up the phone sittin ur home and padded the locks, ever since red is back in the lock were back at the top, and stacking the stock and lackin to drop the rappin is hot"
The energy on this track is nuclear and the result is fallout. The game level is increasing by the day on the Irish scene, boosted by tracks like this one and by the level of skills coming from our emcee's. Class A'z continue to set the bar and deliver quality, time after time.
This track is from the forthcoming Class A'z mixtape, On Tick, which will be available for free download soon.
Class A'z are continuously working both as the group and with their solo projects. Coming soon is Nucentz collaboration with Lupe Fiasco and Terawrizt is currently working on his third album Silence Is Consent with london producer Tony Mahoney.