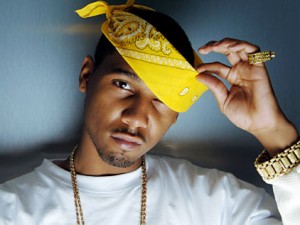 AAAAA!! Juelz Santana was arrested over the weekend and charged with making terroristic threats. According to TMZ, the rapper was arrested after New Jersey police attempted to search his car and he refused. The vehicle was impounded.
The rapper was released later on $46,500 bail.
"Police impounded my Bentley so I guess I gotta bring the rose out! They thought that was my only car," he wrote on Twitter.
"My car was parked an (and) they asked to search it. An (and) I said no. So they locked me up an said will get a judge search warrant," he added.
This was Santana's second run-in with the law this year. In February, his New Jersey studio was raided by the authorities under suspicion of illicit activities. Police discovered 17 small baggies of marijuana, after a ten-month investigation into alleged gang activity in the studio.