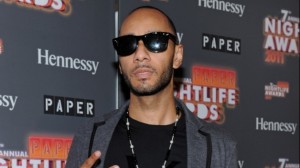 In a bizarre story that has been unfolding in recent days, MegaUpload have moved to deny reports that super-producer Swizz Beatz is the man behind the online file sharing site. This comes in a week when the online giant was raided and shut down as part of a criminal lawsuit against the company and it's founders.
Surprisingly, that lawsuit does not make a single mention of Swizzy, who up until the time of the raid had been listed by Megaupload as the CEO of the company. The website's lawyer denied this outright over the weekend stating;
"To my knowledge, Swizz Beatz was never involved in any meaningful way. He was negotiating to become the CEO, but it was never official."
In an odd turn of events, Beatz own publicist claimed the producer was in fact at the helm, adding further to the confusion. It is thought that Beatz may have been omitted deliberately as his role in the Universal/Megaupload legal battle may cause complications with future releases. This stems from the fact that numerous Universal artists including
Kanye West
, Diddy,
Chris Brown
, Will I Am and
Snoop Dogg
all appeared in a viral video for Megaupload, instigated by Swizz Beatz, without the prior knowledge or consent of Universal.
RapIreland.com is your #1 source for celebrity news, gigs, exclusive videos and all the latest in the world of hip hop and R&B music.