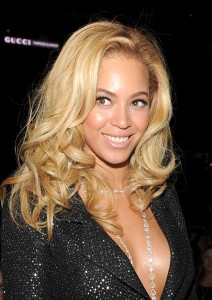 After stating in 2010 that she was taking a break from recording music, ("it's definitely time to take a break, to recharge my batteries. …said Knowles, I'd like to take about six months and not go into the studio. I need to just live life, to be inspired by things again") Beyonce Knowles has wasted no time getting back to doing what she does best, rep-ping for the ladies in the new single off her highly-anticipated fourth studio album.
"Girls (Who Run the World)" is the female anthem which samples Major Lazer's "Pon de Floor" and is sure to be a hit with the former Destiny Child star's millions of fan's across the world. Thanks to East Exclusives who come through with the track earlier then expected we at Rap Ireland can you bring you the latest helping from Sasha Fierce.
Speaking about the sound of her new album Beyonce said "Well, I wouldn't say I'm inventing a new genre… I'm mixing every type of genre that I love and I'm inspired by every type of genre… It's not R&B. It's not typically pop. It's not rock. It's just everything I love all mixed together in my own little gumbo of music." The album is scheduled to drop in June.