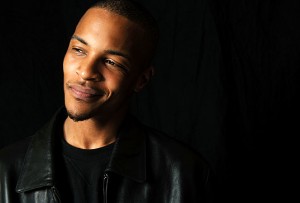 Rumors spread online yesterday that T.I. would be released on Wednesday, August 31, from Forrest City Federal Prison in Arkansas, and was expected to finish the rest of his sentence at a halfway house. The rapper is currently serving an 11-month sentence in Forrest City Correctional Facility and will remain their until the 29th of September according to Tip's Lawyer Jonathan Leonard who told XXLMag.com that information floating around the net is false.
"The Bureau of Prisons they won't give you the information [of his release] until the very last minute. The Bureau of Prisons makes all the decisions once [someone goes] into the federal system then the federal prisons is the governing body as to when he's released, the judge has no control over it. And you don't have any real contact with them, they don't communicate with you and they don't tell you when exactly he's gonna be released. They don't even cooperate with me and tell me much of anything. He's doing great. He's certainly looking forward to getting this behind him."
T.I., born Clifford Harris, entered prison in November 2010 for violating his probation. Tip recently wrote his last open letter to fans that he posted on his mixtape, promising that he'll return to music with a hunger like he was just starting out.