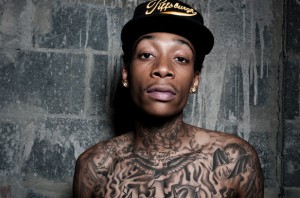 It's that time of year when lists are made to herald artists and musicians of all walks of life, when achievements are recognised and predictions made. It is a sign of the times however, that in 2012 we are no longer assessing Hip-Hop's brightest lyricists in music magazines as would usually be the case, but rather we are seeing some of the genre's brightest young stars gracing the pages of Forbes '30 Under 30′ list.
Forbes' "30 Under 30″ list celebrates 30 of the most successful "young disruptors, innovators and entrepreneurs" under the age of 30 who struck it big over this past year.
Wiz Khalifa has managed to top this list, as recognition for "raking in $20 million over the past two years and twice landing on Forbes' Hip-Hop Cash Kings list." Others who have appeared on the latter list include Drake, Mac Miller, Kendrick Lamar and Frank Ocean.
Is it positive that Hip-Hop stars are making the Forbes list or an indictment of the priorities in music today?