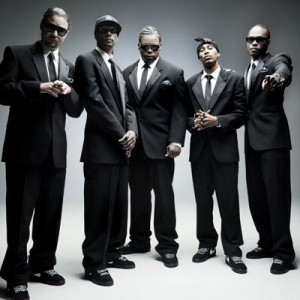 They say there is no such thing as an original idea, though in this case it's quite clear where Bone Thugs got their inspiration. Earlier this year Wu-Tang Clan announced they would only release one copy of their upcoming album, declaring it as a piece of art, and it seems Bone Thugs have followed suit, adopting the idea as their own.
While some may have been skeptical of this approach, Krayzie Bone says it has worked, and the bids for the "E.1999/Legends" album have already commenced.
"The reaction has been great, we received the first bidder. I ain't gonna say who it is. This is gonna be like a domino effect and the one bidder came in like very, very interested. I'm just putting that out there. We got a bidder, so all y'all bidders better come on and start bidding 'cause it's going down."
Some may question why the last studio album of all 5 members will not be released to the general public, though it would appear it will be released to coincide with the groups final world tour which is to take place this year.