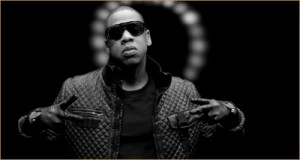 It's that time of the year when we get to see just exactly how much our favourite rappers have made over the past year thanks to Forbes Hip Hop Cash Kings . Coming in first again on the list is Jay Z with a whopping $37 million made in the past 12 months. He tops the list for the fourth time in five years thanks to tour sales, his ongoing $150 million Live Nation deal, and stakes in the New Jersey Nets and 40/40 club. Its not been a bad week for the Roc-A-Fella rapper with Watch the Throne on its way to be number one album and also making in history in being the first album in recent years not to spring a leak before its release.
Not to far behind Jigga is hip-hop mogul Sean "Diddy" Combs, who pulled in a not so shabby $35 million in the past year with roughly half of his earnings coming from Ciroc vodka and music only accounting for 20 percent of his earnings, while the rest consists of investments in clothing lines like Sean John and Enyce.
Kanye West naps the third spot with $16 million with cash coming in from touring the world and from sales of his last solo album My Beautiful Dark Twisted Fantasy released in November 2010.
Others to make it on the list include Lil Wayne at No. 4 ($15 million) in a tie with Birdman, Eminem at No. 6 ($14 million) in a tie with Dr. Dre and Snoop Dogg, Ludacris at No. 10 ($12 million), Wiz Khalifa at No. 11 ($11 million) in a tie with Drake. Nicki Minaj becomes the first female to make the list at No. 15 with $6.5 million. The Young Money diva burst onto the scene with her debut Pink Friday,last year and has toured with Lil Wayne and Britney Spears, and with endorsement deals with MAC Cosmetics and Casio.
Check the full top 20 list below.
1. Jay-Z – $37 million
2. Diddy – $35 million
3. Kanye West – $16 million
4. Lil Wayne (tie) – $15 million
4. Birdman (tie) – $15 million
6. Eminem (tie) – $14 million
6. Dr. Dre (tie) – $14 million
6. Snoop Dogg (tie) – $14 million
9. Akon – $13 million
10. Ludacris – $12 million
11. Wiz Khalifa (tie) – $11 million
11. Drake (tie) – $11 million
13. Pharrell Williams – $10 million
14. Timbaland – $7 million
15. Swizz Beatz (tie) – $6.5 million
15. Nicki Minaj (tie) – $6.5 million
17. 50 Cent (tie) – $6 million
17. Rick Ross (tie) – $6 million
17. Pitbull (tie) – $6 million
20. T-Pain (tie) – $5 million
20. B.o.B (tie) – $5 million