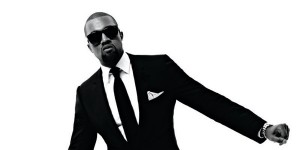 Since the announcement back in October, when Kanye West declared that the G.O.O.D Music crew were working on an upcoming compilation album, fans of Yeezy and the label have being looking forward to the release. Well those fans will not be waiting much longer as it is nearing up completion and more details have emerged about the project, which is set to showcase the artistic talent on Kanye West's imprint. Pusha T, CyHi Da Prynce, Mr. Hudson, Kid Cudi and Big Sean are all slated to appear on the compilation alongside West. The artists have all been in London for several weeks recording the project.
Jay Electronica, Frank Ocean, producers Mannie Fresh and Hit Boy, and singer Marsha Ambrosius are also making appearances on the project. Ambrosius tweeted her delight of working with the emcee'.
"In the studio with Frank Ocean, Big Sean, Pusha T, Manny Fresh 🙂 Kanye West is on the way!!! I'm having fun today 🙂 " she shared. "And @JayElectronica just arrived 🙂 fun times in the studio – Kanye sessions Day 2 🙂 "
Earlier this month, Mannie Fresh spoke with American website Billboard about working with Kanye, admitting, "Kanye inspires me through his work ethic and his approach. He'll tell you his whole warm-up speech: 'When we're doing a song, we're not doing a song just to be doing a song. We're striving for a No. 1 song.'"
Rap Ireland will keep you posted on what date the album is dropping on.
RapIreland.com is your #1 source for celebrity news, gigs, exclusive videos and all the latest in the world of hip hop and R&B music.