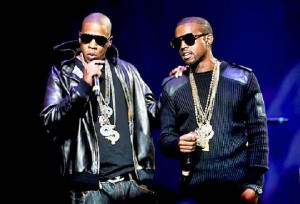 Reports are circulating today that Kanye West will be celebrating his stag in Dublin later this month, before marrying Kim Kardashian in Paris.
The Sun newspaper has reported that Kanye's people have already begun contacting hotels and venues where the artist could take over for the night. A source close to Yeezy told the paper  "Kanye loves Dublin, as does Jay Z, and it's pretty close to Paris so it's a perfect option before the wedding. Kim will be doing her own thing with the girls and Kanye knows that in Dublin he would pretty much be left to himself."
Temple Bar truly is the home of stag parties.