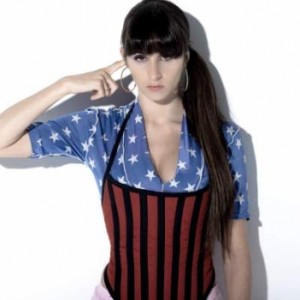 Chances are unless you've lived in a Spanish speaking country or are a hardcore fan of Akon or Nelly Furtado you wouldn't have heard about this artist. I would like to present to you the Hip Hop genius that is La Mala Rodríguez. Born María Rodríguez in Cádiz, Spain, this Latin Grammy Award-Winning Spanish artist has a long musical career starting back in 1998. La Mala experienced her first real success when her song Yo Marco El Minuto (I Mark The Minute), from her first album Lujo Ibérico, appeared in the critically acclaimed film Lucía Y El Sexo.
In 2003 she released her sophomore album Alevosía, which caused her to become known outside of Spain. Her first recognition in English speaking countries came when she appeared on the remix to Akon's Locked Up in 2004. With a string of collaborations including SDFK, Calle 13 and Julieta Venegas, La Mala released her third studio album Malamarismo to critical acclaim which in turn led her to her very first Latin Grammy nomination for Best Urban Music Album. Following a short hiatus Rodríguez returned to the music scene as a collaborator on Nelly Furtado's fourth studio album and first Spanish language album Mi Plan, on the single Bajo Otra Luz (Under Another Light).
2010 saw La Mala release her own fourth studio album Dirty Bailarina. The single No Pidas Perdón (Don't Ask For Forgiveness) saw the Spanish rapper earn her first Latin Grammy Award for best Urban Song. La Mala recently released a teaser for one of the songs of her upcoming fourth studio album,  El Tren De La Bruja. The teaser of the song Mi Tó has fans speculating that there's a collaboration between La Mala and Sri Lankan rapper M.I.A. in the works.
It should be mentioned that La Mala Rodríguez only releases songs in Spanish and I know this can be off-putting for some people, but with rap ballads like Por La Noche (Through The Night), Un Corazón (A Heart) and La Loca (The Crazy Woman) you don't need to speak Spanish to understand the pain in her voice. You don't need to speak Spanish when your dancing to tracks like Toca Toca, Nanai and No Pidas Perdón. This is one artist I recommend you listen to without a doubt!
DISCUSS THIS ON THE RAP IRELAND FORUM