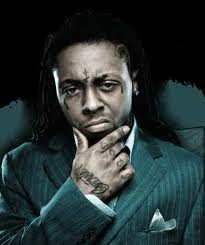 Lil Wayne has revealed that he may consider retiring from music after the release of his forthcoming album to concentrate on being a better father figure to his children and a better partner to his woman.
The rapper admitted that he may be leaving the music industry sooner rather than later in order to dedicate himself more to his family.
"I'm so settled in my life right now. I have my kids; they're wonderful. My daughter has her career ahead of her now. I have to focus on that, and I have to put the same focus that I put in my career," Wayne told MTV.
He added: "I want to become a better father, I want to become a better man to my woman, and those things take time. and time takes away from this, so retirement, yeah maybe so"
The rapper, who was released from prison last November after serving an eight month sentence for gun possession, will release 'Tha Carter IV' later this summer.