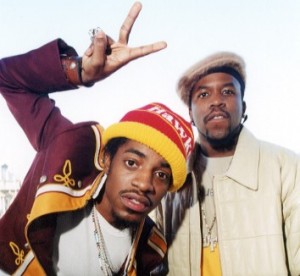 Outkast fans across the globe will be glad to hear that the duo currently planning a new album for early 2012. Both Andre 3000 and Big Boi are currently working on solo projects that will hopefully drop before the end of the year.
A "rock solid industry source" revealed to HipHopWired that Andre 3000 and Big Boi would collaborate on a new Outkast album.
"Outkast is on track to release a new album by early next year," the industry source told the site. "Both Dre and Big are working on solo projects; they want those out by the end of 2011."
Back in October 2010 Big Boi was quoted saying in a interview "Yes after Dre finishes his album, the plan is to reunite and do the Outkast album."
The duo's last LP was the 2006 'Idlewild' their sixth studio album. It also served as the soundtrack album to the duo's musical film Idlewild.
Rap Ireland are sponsored this week by Canon Printer Support.