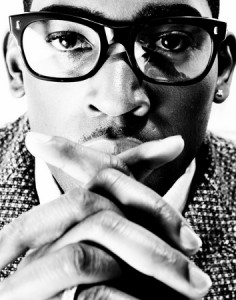 Still performing at festivals worldwide, Tinie Tempah has been a busy man this summer, but the UK rapper has took time out to give Rolling Stone magazine an insight into what fans can expect on his second album.
Its been just 10 months since the release of Tempah's debut Disc-Overy and now the rapper already has high hopes for his second studio album. The London born rapper has a wish list for the album with possible collaboration between both Usher and Adele in the pipeline. He is already hard at work with rapper/producer Pharrell Williams on the follow up release.
"I've been in the studio with Pharrell quite a lot," Tinie Tempah explained to Rolling Stone "I've been talking to Usher about trying to get something done for it and hopefully, fingers crossed, Adele!"
Tempah who is good friends with singer of the moment Adele plans an unexpected and somewhat unique collaboration with the soul singer.
"She's a very good friend of mine and so it's definitely something that we're talking about," said Tinie Tempah. "I want to do something kind of happy with her, something that people would not necessarily expect. I think she has an amazing voice and I'd love to see her use it all sorts of different ways."
Speaking with UK magazine NME  back in May he also stated that our own Irish band The Script have been sending him a lot of music to choose from for the album.
"I've been talking to Usher a lot about getting in the studio so hopefully that happens. The Script have been sending me loads of stuff back and forth so its shaping up nicely."
Fans can expect a new Tinie Tempah album before the end of the year.