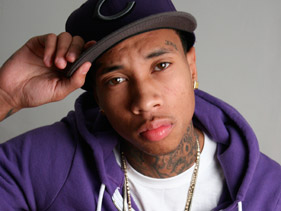 Young Money rapper Tyga was arrested last weekend in Las Vegas. The 22-year old was taken into custody due to an active warrant from what is being called traffic violations. The rapper was eventually released.
TMZ reports that Tyga, born Michael Stevenson, was flagged for a routine violation before authorities discovered the warrant from four other incidents. He was taken to Clark County Detention Center; but was released the following day. Those incidents include driving without a license, registration violations and unlawful acts of financial responsibility.
He has later returned to Twitter without acknowledging the arrest.
"15 days left… #CarelessWorldJan24," he tweeted. "They often Imitate us. We just stayed Creative #Ymcmb #LK"