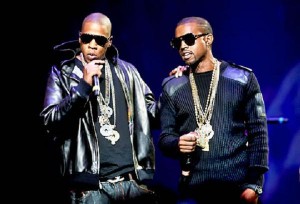 Mike Dean, co-producer of Jay-Z and Kanye West's Watch The Throne has confirmed that there will be a Watch the Throne 2.
In an interview with Quiet Lunch Dean revealed that a follow up album is definitely in the works, but was unable to give a specific date for its release.
"I'm working on the G.O.O.D. Music album of course, " Dean said, "I'm working on Watch the Throne 2, which is not started yet, but that's coming."
Can the duo craft another masterpiece?