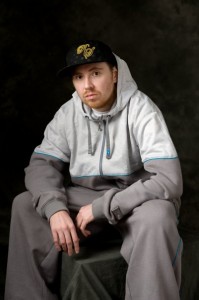 Well known Irish emcee Rob Kelly has just released his latest track Game Over, which features Selah on vocals.
Rob Kelly is probably Irelands best known emcee due to his longevity, talent and stature in the game both here and abroad. Hailing from Wexford, he began back in 2002 when he appeared on Wes D'arcy's 2FM late night show, The Big Smoke where he would freestyle live on air. From this he progressed with his skills entering emcee battles and in 2003 he won the national championships which were sponsored by Universal Records. It was at this time when he started to concentrate on recording and hooked up with Irish producer, Mike Donnelly.
In 2004 Rob released his first mixtape The Kellection to great acclaim and has to date released a total of four top quality mixtapes. He has also had some acclaim overseas in the States, something that no outsider has ever managed easily in this genre and even has a track Bubblin' featuring Memphis Bleek, who was signed to Jay-Z's Roc-a-Fella Records at the time.
Game Over is produced by longtime collaborator Mike Donnelly from Bray in Co. Wicklow and features Selah, a female singer from the U.K who is signed to Sony Records and who Rob has collaborated with in the past.
The track begins with a down-spun synth sound to introduce a nice solid and sturdy military type beat that holds the track together. This is then laced with a lightly distorted but solid guitar stab in sync with the snare, which gives the whole track a forward driving energy. The use of a computerised sounding electronic synth on certain parts of the track give an added but effective addition to the beat, going from a controlled arpeggiated sound on the verse to a demented and distorted one for the hook and it all sits well on top of an underlying, hard, kick driven bassline.
With the beat after setting the pace, Kells is in with his stand-out, clear lyrics and tight flow which has become his trademark
Your now rocking with the eighteenth letter. Bring it to the fifteenth letter
"Now wait for the 2nd one, my people on the front line like its lebanon

My girl want to leave, I get a better one, I don't be begging em, I just beckon em

So tell me wot you reckon hun, I reckon this jam done when the record spun"
The introduction of the hook is perfect as it slides in and paces Rob's demanding verse, as Selah breaks it down for those willing to test
"Game Over, I thought I told you this was done

Thought I told you, when you first heard me speaking tongues

I don't understand why you are continuing to try,

Game Over, Game Over"
As the track progresses so does his flow and Kelly runs with the energy as it builds, proclaiming his seniority and status in the game with syllable and phonetic run offs that subliminally throw jabs at those that try label him as commercial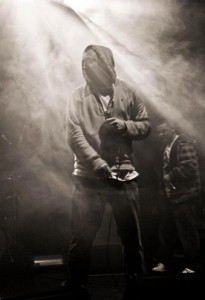 "Religious imagery tatts prevent vicious attacks
cross on my shoulder, but the devil still on my back
virgin mary on my arm, dirty bird in the sack
a beautiful paradox that I spit on the track"
As always Kelly drops flawless flow, utilising pauses and double-timing to showcase his mastery of the track. A complete and solid unit from beginning to end; the production as it builds and pushes, Kells' rhymes and punchy delivery to the subtle introduction of the hook and how it softens the edge between verses, all make this track a powerhouse that is fit for any album feature.
Next up for Wexford's finest is his debut album which he is continually working on, although no release date as of yet. He is also constantly working with artists both here and abroad and will be dropping some more bangers along the way to hold us over until the album is ready.
Rob Kelly (Game Over) featurng Selah by robkellypromo