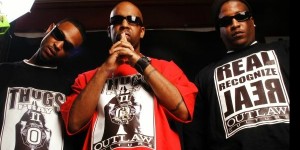 New York radio personality DJ Kay Slay has brought together The Outlawz, the former proteges of 2Pac, and Lil Cease, who was a long time friend of the late Notorious B.I.G. and a member of the Junior M.A.F.I.A. crew. Both parties share a place in history as part of Hip Hop's most talked about and fatal beefs.
The unlikely collaboration came about when Kay Slay approached both The Outlawz and Lil Cease to perform on his upcoming Rhyme Or Die compilation album. The song, aptly called "Bury The Hatchet", calls an end to a feud spanning over 15 years. The Outlawz famously appeared on the 2Pac song and subsequent video "Hit 'Em Up," which was directed at Notorious B.I.G., Diddy, Mobb Deep, and Cease's group, Junior M.A.F.I.A.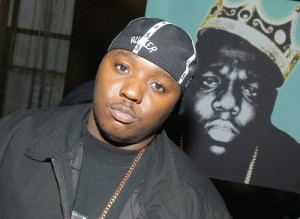 Cease, in his verse, dedicates the song to the slain rappers' mothers, Afeni Shakur and Voletta Wallace. While The Outlawz' Noble rhymes, "A few years back, I would've ran into Cease / Bet we both would've threw down, we both would have squeezed / Headline reads / Noble and Lil Cease died over gunfire from the east and west beef."
The Outlawz will be releasing their final album, Perfect Timing, on the 15th anniversary of 2Pac's death this September. DJ Kayslay's Rhyme Or Die is expected to release in the coming weeks.
Outlawz & Lil Cease: Bury The Hatchet