Featured Videos News
Video number two from Jambo's excellent Intervention album. This one was filmed by Tara Morgan. ...

We ran the trailer for this video last week, and now Ray J's "I Hit it First" is making ...

Macklemore and Ryan Lewis are still riding the crest of the worldwide success of Thrift Shop, and have ...
Latest Videos News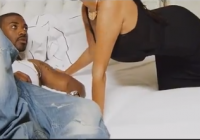 Last week Ray J had the world shaking their heads in amusement (or bemusement) at his "I Hit it First" track, a thinly veiled reference to Kim Kardashian and their infamous ...