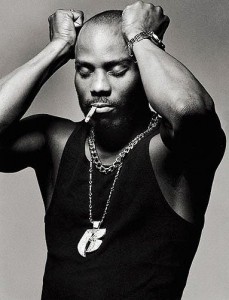 We brought you the story of DMX' arrest during the week, well now X is disputing the details of his arrest. The rapper admits that he was over the speed limit, but says that he was not going 102 mph as he was charged with, adding that he will be suing the police over the incident.
"I'm used to driving fast, I'm a New Yorker," DMX told TMZ. "…but I constantly look at the speedometer when I'm driving … I need to make sure I don't drive too fast."
Dark Man X was arrested in Arizona for driving 102 mph in a 65 mph zone. The rapper, who has been arrested several times over the past few years, was also done for driving on a suspended license.
"I plan on suing and I plan on suing for harassment," DMX said. "I'm in discussions with multiple lawyers who are not afraid to go against the system in helping me clear my name because I have been harassed."
In other DMX news, fresh out on bail, the Ruff Ryder was interviewed during the week on BET's 106 and Park, honoring friend Aaliyah on the 10-year anniversary of her death. Describing Aaliyah as talented and an "angel," X revealed he named his youngest daughter after the star.
"This is Aaliyah," said X, showing his daughter to the 106 and Park audience and the world. "That's how special she was to me." Know that you're named after an angel," he said while speaking to his daughter.
Fans of DMX can expect a new music video coming soon.