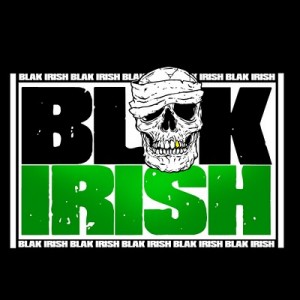 Rob Kelly has been making up for lost time lately. This is another brand new track from the king of the punchline. Kell goes in on this Danny Diggs beat for 'Half Mast Flag' with cuts from DJ Mayhem.
The track is taken from the forthcoming 'Blak Irish mixtape'. Rob is set to drop a video for it shortly to, so that's one to keep an eye out for in the coming weeks. You can also catch him playing live at Sweeney's, Dublin this Friday.
Check out the song in the player and be sure to leave a comment and let us know what you think!
Rob Kelly – Half Mast Flag (dirty) by robkellypromo