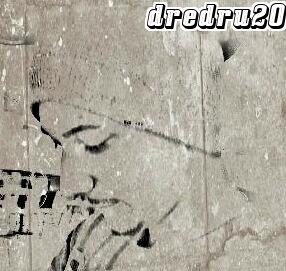 Dredru20 has been off the scene for a while and has just released one of his old tracks Stupid Questions.
Dredru20, real name Andre Mackey is a twenty-three year old guy originally from Hackney in the U.K. but has been living in Palmerstown in Dublin from a young age. He started writing rhymes at about sixteen and was recording over other rappers' instrumentals at seventeen. He took a break from music about three years ago to pursue his career and raise his daughter but has now returned to focus on his writing and recording.
The track is produced by Gavin Callaghan, a young producer, also from Palmerstown. It starts with a vocal sample.. Why am I treated so bad, which introduces the track and sets the mood. The track drops in with a nice solid beat pattern using an effective high tuned snare. A dirty synth bass sound pulses the track forward, intertwined with some mid scratch rubs before Dredru20 drops in on verse one
Killers nowadays send shots for free,

and lil girls 13 askin, got sum E,

Dealers don't care gotta make a sale quick,

Oh u ain't got money, u can suck some dick,
Dredru approaches the beat well and lets it carry his flow and so delivers his lines with a slower pace, this adds more emphasis to his bars and on verse two he continues his story, ebbing to the tide of the beat
 Its a well known fact that people hate, so keep ur head high, yeah keep the faith,

I'm a carnivore, I eat the steak, basically you give me beef an I'll eat the plate,

The knife, the fork an then I'll finish, I'll eat u up like your caca milis,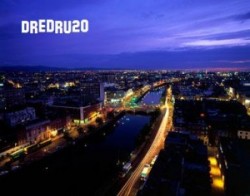 He takes an old skool approach to the track with a break rather than a chorus where he spits:
Rock wit me

Rock wit me

It's A to the N to the D.R.E.
To be honest the only negative aspects to this track is that break and the outro line
"I'm doin this till I have enough cash, all you haters I'm over your lip just like a moustache …"
I say this as I personally think that the break and outro take from the flow of the track and split the energy that he has created with his verses. I put it down to an experience aspect, something that comes with time and learning better structure. But take into consideration his three year hiatus and that he is still relatively new, you've got to give credit for the overall quality of the track and his delivery.
Alan Newman of The Animators, has just done a remix of this track and Dredru20 is also going to be working with Alan again soon. Next up for the Palmerstown native, he hopes to get a mixtape finished and he is currently working on a track with Deanie IRG.
With dedication, practice and good direction, I can definitely see tighter flow and better structure in the future from Dredru20, so perhaps someone to keep an ear out for.