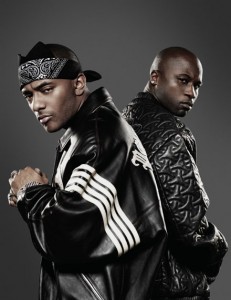 Mobb Deep have made their long awaited return to music after a long hiatus. The Queens duo are back with the short but sweet EP "Black Cocaine" that was finally released last week. On the promo run in the US Prodigy sat down with Invasion Radio co-host Boss Lady to discuss the project.
Unaware that black cocaine apparently refers to cocaine somehow altered to become untraceable, P says he picked the name because it "Sounds good".
"When I was in the yard, me and my man used to talk about what you would name a …black Rock 'n Roll group? We was thrown' around names. One name was 'Stabbin' Everybody.' Another name was 'Black Cocaine.' So that's just a name a threw out there."
Prodigy addressed criticism from Mobb fans regarding their short-lived venture on 50 Cent's G-Unit label. Prodigy says that the album that was released, "Blood Money", wasn't really indicative of Mobb Deep–it was more indicative of their then-new G-Unit compatriots.
"That G-Unit album that we did, Blood Money, yeah, I think the only problem with that album was, we was having so much fun just doing songs with our people, they was on too many songs I think. I think 50 [Cent] was on too many songs, then we had [Lloyd] Banks, [Tony] Yayo and [Young] Buck. You know what I mean? It was a little bit over-saturated with the G-Unit artists," he admits. "When I was out, we was touring the album, I was hearing all this feedback from the fans like, 'Oh, this album is too G-Unit, Mobb Deep sold out.'"