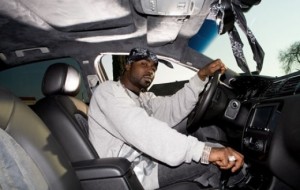 Nashville, TN was the scene of a dramatic shoot-up over the weekend, when former G-Unit rapper Young Buck's SUV was shot 11 times, injuring a female passenger travelling in the vehicle.
Police are currently seeking suspects, saying that a white Chevy Tahoe pulled up beside Buck's jeep and unleashed 11 shots at 3.30am in the morning. The female passenger was shot in the shoulder but was later released from hospital.
A female passenger was struck in the shoulder and taken to Vanderbilt Hospital where she was treated for her injuries and released. Both Young Buck, who was driving the vehicle, and another passenger, escaped unharmed.
Young Buck has yet to comment on the incident.
Secure tickets to the Rap Ireland VIP Bash on March 24th below…