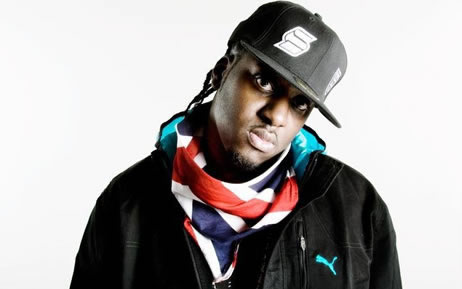 THE BIG INTERVIEW: SWAY CHECKS IN WITH RAP IRELAND
" I think there's more Nigerians in Ireland than there is in Nigeria! Nigeria must be empty right now… I feel like I'm at home in West Africa!" – SWAY

If you have any sort of clue about hip hop music from the UK, you would know the name Sway. In 2005, he independently hustled his way to commercial success with his debut album 'this is my demo' causing a major bidding war for the artist. In September he finally signed with Akon's label – "Kon Live" confirming rumours were true and joining the likes of T-Pain and Kardinal Official on the roster. With his latest album 'The Signature LP' out on the shelves, it'll be interesting to see if he can add to his success story.
As one of the first UK artists we championed many years ago, Rap Ireland decided to catch up with him, discussing life as an independent artist, the recent international success of UK artists, and how he feels Dublin has more Nigerians than West Africa!

Ok, let's start of by talking about your first release, I remember when 'this is my demo' came out, you created a massive buzz and you weren't even signed yet. You had massive tunes and you won a few awards from it, with all this success from just your first solo album, it must have felt even sweeter doing it independently?
To be honest with you, yes and no. Yes in the sense because we made a great achievement, my team of people are strong and we defied a lot of the rules of the music industry. We managed to surprise a lot of people and overcome a lot of stereotypes of running an independent label. At the same time the amount of work that we had to put in was immense; for every one step a major artist would take we had to take twenty steps to get to that same position, ya know what I mean.  So it was much harder graft so that's probably the downside of things, the fact that you had to work much harder to get a similar result as somebody else. All in all, yea it was a great deal, and it was giving hope to people to go on and do that for themselves.
Did it teach you a lot then?
It was a massive learning experience. That's just how music is; you learn from your mistakes, you build on your fan base, you grow stronger in areas that your weak and review and toughen up in them areas. It's all trial and error in the music industry man. You need a combination of three things in the industry; one is you need the talent, two you need the business mind, and three you need the luck. Without all three of them together at the same time, ya can't go far. You need the luck for opportunity, some people have the talent and the business mind but don't have the opportunities, and you can only get the luck by creating your own luck the more situations you create. It's like the lottery, you can't win the lottery if you don't play, and the more numbers you play, the more likely you are to win, so that's where you create your own luck.
You released "The Signature LP" last year, how's that going for you?
The Signature LP is getting a great response. It's getting the kind of response that I anticipated. As far as how it's moving, I know it's a big seller for me. The time we released it at the end of the year is the busiest period, and we were competing with all of the rock bands, so we were just trying to maintain visibility until the new year,  when I went with the juggernaut and started hitting people hard with the big singles, like the Akon single and a good few other singles.
Now of course you signed with Akon's Kon-live label last year, congratulations on that. You're probably sick of this comparison already but being signed with Akon immediately draws comparisons with Estelle being signed with John Legends label.
I'm very proud of what Estelle has managed to achieve in America and what she's managed to achieve in the UK, but it's not the same thing. I spoke to Estelle when she first got signed and we were both talking about how we are planning to go to America and do stuff and ya know I was wishing her good luck and she was wishing me good luck but the thing about Estelle is that there is a market over there for what's she's doing already. She's a singer so she can always fit into that vein of ya know "British singer". Lily Allen went over to America and did some good stuff. Amy Winehouse has gone to America and done phenomenally well and then you have like Leona Lewis, there is a market for her there already. But for me, in terms of rap, there is no market, there is no successful UK rapper in America of where they can say "Sway is the next this" or "Sway is the next that". There is nothing there, so I have to be the one that will have to go forward or whoever else its gonna be to go forward and create that avenue for other people to come and do well and that's the toughest part of it. So that's why I really respect Akon for recognizing the talent and wanting to make it work in the American market.
Do you think being signed with him is gonna help you push your music more in the states then?
Yea definitely. But I can't rely on Akon to make me big in America. I know that Akon is just one person, he's his own entity and he's also an artist as well. He has not only me to consider but he has T-Pain to consider, he has Chilli to consider, Ray Lavender, Colby O'Donis, Tami Chynn, ya know what I mean? He's got the biggest array of artists I've ever seen in my life so I can't just go over to America, and call on Akon's phone and say what are you going to do for me? I gotta go over there and make my own music regardless of Konvict Music and that's one of the things they respected me for because of the past so why change that after I signed a deal.
One of the highlights of the last album was 'download', I see the tracks got a sequel called 'upload' in the signature LP. What's the story behind this then?
I think the whole point of the first album was that the industry always thought of the internet as some kind of evil tool cos people were able to download music for free. The reason why I done the sequel upload is cos it's funny how things change in the sense as people are using the internet to promote themselves now, it's more of a marketing tool than ever, so that's the contrast between upload and download.
You have a lot of club tracks, a lot of deep tracks and a few funny ones, if you had to pick which one song that you'd advise people to listen to, which would it be?
If there was one song that I would want people to listen to it would have to be 'Pray for Kaya', it's a sad song obviously because it's a true story about a friend of mine who sadly passed away in a car crash and she was a very close friend to me, but asides of being a sad story, it's also a track of hope, ya know what I mean? The moral of the story is that no matter what you go through in life, you got to keep your head up, stay strong and live for the moment ya know and make every moment of your life special. So that's probably the most inspirational track on the album and not only because I wrote it, but because it's an inspiration to me when I listen to it.
In the Lemar track, you have a line in it saying "Still shine on the bill with Max, Kane and Dill", which if I'm right is Lethal B, Kano and Dizzee. Reading good oul trustworthy Wikipedia, it said you came up battling against the likes of Chester P etc, do you think that grime is becoming more popular than the traditional UK hip hop of the likes of Taskforce, Jehst and Klashnekoff? Do you think that UK urban music has evolved as such and where does your music stand with all that?
Well the scene that I came out of, to be honest with you, was a very stubborn scene. A lot of the people from the UK hip hop scene are actually like hip hop purists, ya know like they are into the whole backpacker styled hip hop and old school music type vibes, whereas when I when I was coming out of that scene, I was like young, I was only like 16/17, so I hadn't really developed my sound. The nostalgic feeling that a lot of the older rappers had I didn't have because I wasn't around during the times like during the golden era's as they like to call it. So I was able to like evolve and combine the grime sound along with the UK hip hop sound and make my own sound. Ya know I was able to move on whereas a lot of the other guys, don't get me wrong they are incredible artists, but a lot of them stuck to that whole 1996 US hip hop feel. I just feel that they haven't been able to give commercial appeal and commercial success that they can have if maybe they opened their minds a bit and do more experimental stuff.
I see your currently touring, where's the Ireland date?!
Where are your promoters?!?! …. I love Ireland man, I had some beautiful nights out there, was out there couple years ago with Rap Ireland. I had an incredible time, there was parts of Ireland that were kinda like Nigeria though, there's more Nigerians in Ireland than there is in Nigeria. Nigeria must be empty right now! I felt right at home in West Africa right there! I love Ireland, the clubs are always so up for it, they love having a laugh and having a good time. Ya know what, I just wish that I had more dates in Ireland, so hit up the promoters and let em know that I want to be out there man!
So what's next for you then?
Right now the album like I said, we are just gonna keep giving it a super push, we just gonna make it as big as possible. I also got the whole US collaborations going on; I got a couple of tracks with Styles P, I've got a track with Akon, I got tracks with Kardinal Official and I also got a track with the Kaiser Chiefs and its going to be on their album, probably even a single. It's going to be a crazy year!
The Signature LP is in stores now and be sure to keep an eye out for video with Akon called Silver and Gold which is on all good music channels! Check out www.myspace.com/swaydasafo