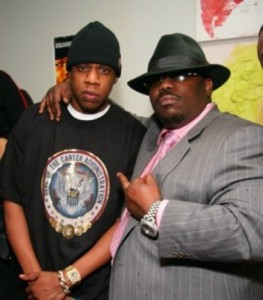 It's been almost two years since Philadelphia rapper Beanie Sigel first dissed his former boss and mentor Jay-Z, but he has now officially issued him an apology.
Speaking to XXLmag.com, Beans said 'What Mike Epps say? Gangstas F**k up too. Whatever I felt this dude Jay did wrong to me, it can't outweigh the one thing he did do for me – he gave me an opportunity. Dude gave me an opportunity. A lot of people don't get opportunities. He gave me that. That outweighs everything. I need that in black and white. I got caught in the moment and put my feelings out there. I should have never done that.'
Engulfed in the beef, Sigel had recorded a whole album worth of tracks dissing his former label and label mates, that he says will never see the light of day. The beef become public back in October of 2009 when Beans publicly dissed Hov at a concert in his home town of Philadelphia. Not long after that he released the diss track 'What You Talkin Bout(I Ain't Your Average Cat)' dissing Jay-Z and former label mate Memphis Bleek, followed by many more such tracks. Around this time there was a lot of talk of Siegel signing to 50 Cent's, G-Unit camp but things never panned out.
Beanie Sigel has released five studio albums beginning his career with 2000's 'The Truth' and his last project was 2009's 'The Broad Street Bully'. He is said to be working on some new material with DJ Green Lantern