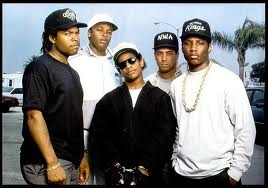 According to indieWire's The Playlist, Director John Singleton could be the man to direct a biopic about legendary hip hop group N.W.A. Singleton most famously stunned the world when he directed the classic 1991 film Boyz N the Hood, which starred rapper Ice Cube in his first film role. Now, Singleton is in talks with Cube to direct a film about the Compton native's iconic group.
"I can't talk about it too prematurely about the stuff I'm doing because nothing's come to fruition yet, but Cube and I are talking about doing the N.W.A. story," said Singleton. "The script is really, really good, and so we're just figuring it out. New Line really wants to make it."
The film reportedly has four writers involved in the project, that is rumored to be called Straight Outta Compton, whilst Cube and several others including Eazy E's widow Tomica Wright are set to produce the film. Early reports claim that 8 Mile director Curtis Hanson was also mentioned as a possible director.
Rap Ireland will keep you posted when more information comes to light.