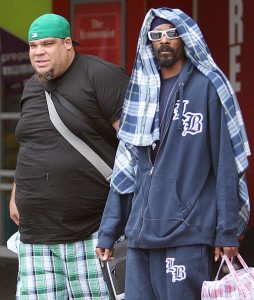 It's almost a given that any visiting artist will celebrate the city to woo fans, but in the case of Snoop Dogg, there may be some merit to it. Having visited Ireland so often over the past decade that there are very few who have not witnessed him live, Snoop is still as passionate about the island as ever.
Speaking ahead of two extremely intimate shows in Dublin's Academy, Snoop told John Balfe: "I have been coming to Ireland every year for the last ten years. Dublin is my favourite city outside the USA."
It seems Ireland is the location of choice these days, with superstar Kanye West choosing our small island for his recent honeymoon. Fellow West Coast rapper The Game has also been recorded as telling AllHipHop.com in the U.S that Dublin has the wildest crowds of anywhere he has played.
As for Snoop Dogg/Lion, he says "the crazier they get, the crazier I get". For fans attending tonight's show, he says "we'll pick 'n mix all the hits, from back in the day to yesterday!"
Tickets for tonight's show (Tuesday 10th June) are Sold Out. A limited number of tickets remain for tomorrow's additional date.
Full Interview Available on Entertainment.ie