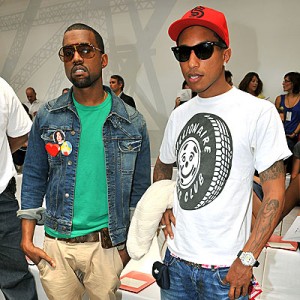 We could sense something big was in the works. When Kanye announced his European tour last week with the absence of an Irish date, it could only mean one thing; Something bigger. Something along the lines of his Watch The Throne collaborative tour with Jay-Z. This morning the rumours were confirmed. Kanye West and Pharrell Williams are to unite for a massive summer concert in the leafy surroundings of Marley Park.
Kanye will be a newly-wed when he lands in Dublin on July 2nd, with Kim Kardashian and North West in tow. It remains to be seen which of the superstars will headline the concert, as Pharrell has been blazing up the charts in recent months with massive floor-fillers such as "Happy".
Tickets are priced at €59.50 and go on sale this Friday.