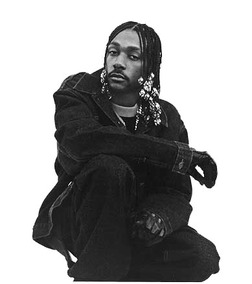 Today via a YouTube clip Krayzie Bone officially announced  to the world that he would be departing Bone Thugs-N-Harmony to pursue a solo career and other side projects. The rapper put the two and a half minute video out a few hours ago stating:
"I will no longer be a part of Bone Thugs-N-Harmony," says Krayzie Bone . "Due to uncontrollable circumstances, it's basically time for me to move on and just start embarking on different endeavors I've already had planned in my life. Just trying to go to a whole other level in the music game, I am trying to grow and become greater at what I do." He continues "It's been a great 20 year run with Bone Thugs-n-Harmony, I have nothing to complain about," Krayzie Bone said. "If it wasn't for them, I wouldn't be right now, so its much love, for what Bone Thugs-n-Harmony has done for me. But its that time in my life to where I finally closed this chapter and opened up a new chapter in my life to start exploring these options out here."
The 36 year old will focus on his label, The Life Entertainment along with developing new artists through an upcoming project named Cleveland is the City Vol. 1. Through the years Krayzie Bone has worked with well known Hip-Hop acts including The Marley Brothers, Mariah Carey, Big Pun, Three 6 Mafia, E-40, 8 Ball & MJG, Kurupt, Naughty By Nature, Snoop Dogg, Kelis and Sade, 2006 he was featured on one of the anthems of 06 in Chamillionaire's "Ridin" and even won him Best Rap Performance by a Duo or Group at the 49th Annual Grammy Awards, the song also ranked #3 on Rolling Stone's 100 Best Songs of 2006.
See the video below: