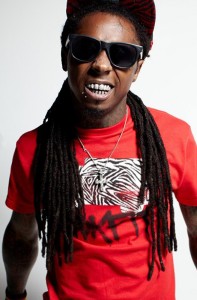 Two weeks ago the internet was alive with rumours that Lil Wayne was on his death bed, with some reports going so far as to say he was receiving his last rights. Sources close to Wayne came out to claim while he had suffered a serious health incident, he was not in death's throes. However, it wasn't until today that Lil Wayne himself addressed the issue.
Speaking to DJ Felli Fel of Power 106 in L.A, Lil Wayne went into details on what happened.
"The bad news is I'm epileptic so I'm prone to seizures," Wayne explained. "This isn't my first, second, third, fourth, fifth, sixth or seventh seizure. I've had a bunch of seizures. Y'all just never hear about them. But this time, it got real bad because I had three of them in a row. With the third one, my heart rate went down to like 30 percent," he explained. "The reason being for the seizures is just plain stress, no rest and overworking myself."
Wayne went on to say that he's never had three consecutive seizures before and that this was a more dangerous case than he had ever previously endured.
"I have people around me. I've actually had seizures so much, they already know what to do. They already expect it. They already know how to handle it. Certain times I don't even go to the hospital but this time it was real bad because, like I said, it was three in a row. I've never had three back-to-back like that and the third one was so bad."
When asked about news website TMZ, Wayne remained neutral but made some thinly veiled jibes;
"Nah," Wayne replied, when asked if he had ill feelings towards TMZ. "Nah. That's what they do. I can't be upset at that. I get upset at my kids when they do things I tell them not to do. I can't get upset at TMZ for doing what they do. They gon' probably come out tomorrow and say something else about somebody else that ain't true. That's what they do. The truth isn't good enough for them so they gotta twist everything up."