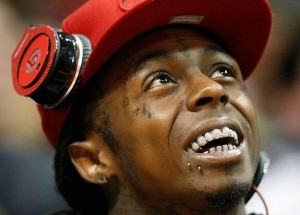 It has been reported this evening that New Orlean's rapper Lil Wayne has once again been rushed to hospital, following yet another seizure. TMZ have released details that Weezy was taken to Cedars-Sinai in L.A. last night by his bodyguards. Latest reports suggest he may have been released in the last hour, though there are many conflicting stories and this has yet to be clarified.
Wayne had a major health scare last month, with the severity of the seizures apparently posing a deadly risk to the rapper, having suffered three in a row.
The rapper admitted that he suffers from epilepsy, saying "The reason being for the seizures is just plain stress, no rest and overworking myself". It now remains to be seen whether medical advice will force Wayne to take a step back for a few months as the busy summer touring season approaches.