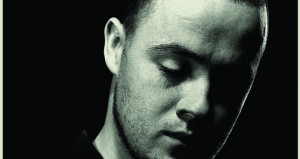 For many of our readers, the rise of Maverick Sabre to the creme de la creme in the UK charts has been closely watched with a mixture admiration and pride. Most will remember the young rapper gracing Irish stages long before he set sail for the bright lights of London and have been in his corner ever since, singing his praises to all who will listen. Now is the time for Mr. Stafford to take his first full step into the spotlight, when the hard work really starts to pay off. Tomorrow morning, on Monday 6th February, his first album "Lonely are the Brave" goes on sale across the UK.
As most here in Ireland will know, Maverick started off on the club and concert support circuit, making a name for himself through his hard-hitting rap style that made him a stand out act when he took to stage with the Rap Ireland crew, and later when he featured on numerous Irish mixtapes, including Sense the Terror with Nucentz and Terawrizt. With the tireless backing of Belfast's Matt Agnew in those early days, Mav had an intensity of purpose that set him apart from others in the Irish scene, with a clear desire and drive to make in in the music business. That desire manifested itself into opportunity on 28th January 2007, when Maverick was to join Rap Ireland in supporting Plan B at The Village in Dublin. This was to prove a fateful introduction, with the English chart-topper taking the young Wexford man under his wing. It was this close musical relationship to Plan B that further encouraged Maverick to take the plunge, to move back to London and dedicate himself full-time to his musical craft. The rest as they say, is history.
It has been a blockbuster year for Maverick Sabre. It is just 12 months since he stormed onto the mainstream with his feature on Professor Green's "Jungle". While he may yet to become a fully household name across the UK and Ireland, 2012 looks like it will be that breakthrough year. As we here in Ireland have already heard the album, we won't ruin the anticipation for our UK readers – needless to say it is a must-hear. If you are in the UK, make sure you get your hands on "Lonely are the Brave", the work of a truly deserving artist.