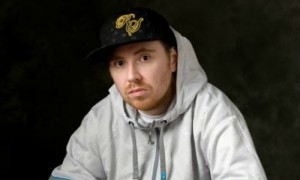 We have more quality Irish Hiphop for you now as Rob Kelly looks to build on the success of this summer's "Half Mast Flag" with the release of brand new single "Game Over".
"The B-Hop of the Street Hop" enlists the help of London based R&B singer Selah on the hook, with long time collaborator Mike Donnelly handling production, and Terawrizt of Class A'z on mixing duties.
I have a sneaking suspicion we may see a video for this one in the coming weeks, so keep your eyes peeled for that. The track is again taken from Kell's forthcoming "Black Irish Rogue" album. A release date for which is yet to be finalized, but we will be sure to keep you posted.
In the mean time, Rob has a big month of live shows planned for November. You can catch him supporting Maverick Sabre at his Galway and Dublin gigs on the 11th and 12th respectively. He will then go on to open for Game, at the Compton rapper's lone Irish show, in The Olympia Theatre, Dublin on November 20th.
Check out the single in the player and drop a comment to let us know what you think!
Rob Kelly (Game Over) featurng Selah by robkellypromo