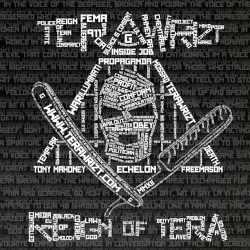 Brand new music today coming out of the Class A'z camp.
It's been a while since we have heard any solo work from Terawrizt, but with new EP Reign of Tera due out shortly, the first track from the project has just leaked online.
'Chasing A Dream' is produced by Tony Mahoney and features fellow A'z members Redzer and Nu-Centz.
The new EP will be the follow up to Tera's 2010 double disc Written In Stone. As always, Rap Ireland will keep you up to speed with any breaking news on the release.
04 Chasing A Dream(Ft Class A'z) by Class A'z