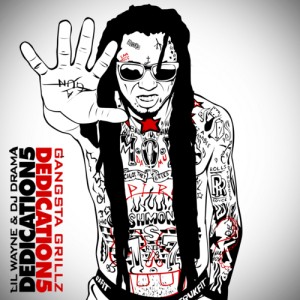 Lil Wayne took to Twitter last week to apologise for a disappointing year of releases, that saw sales figures way down and culminated in zero nominations at the recent VMA Awards. This prompted Weezy to apologise to fans and promise to work harder, even if it kills him.
Enter Dedication 5. For those who have been following Wayne for a minute, the Dedication mixtape series has always been where the real Lil Wayne shines through, the Lil Wayne that built up a cult following in the early days before commercial successes took over. While Dedication 4 was not considered a classic by any means, hopes have been high over to summer that the Drama crafted mixtape would put Weezy back on the lyrical map again.
We won't pass judgement, but you can listen to the mixtape below for yourself.