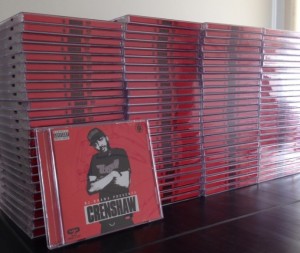 Nipsey Hussle confirmed today that Jay Z had indeed purchased 100 copies of his new mixtape, priced at $100 a pop. That's a total credit card bill of $10,000 on the mixtape. Nipsey announced that he would be producing just 1000 copies of the expensive CD, which would include an autograph and ticket to a Nipsey Hussle show.
With such a short run of copies, perhaps Jay Z was making a wise investment, as this original batch are sure to increase in value in line with Nipsey Hussle's own success.
UPDATE: Nipsey Hussle has come out to say that all 1000 copies have now been sold, and has posted pictures of fans queuing to get their hands on a copy.