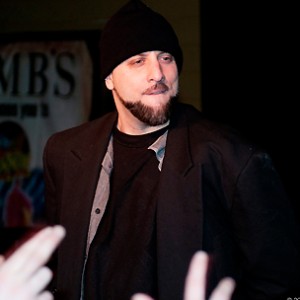 R.A. The Rugged Man has picked his top five emcees of all time, and let's just say if you're not from the East Coast, you're not getting any love.
Speaking to SOHH, R.A listed 7 artists (in no particular order) whom he ranks as the best to ever do it. Do you agree with his choices?
In the midst of this top 5, R.A has two members of the Juice Crew, giving the following reason for his choice.
"ACE might be the most consistent MC's of all time," he said. "He has been a top tier MC since the late 80's and still is a Top tier MC today… And Tragedy isn't as consistent as ACE album wise but is most likely the more influential and lyrical MC's of the two. Without Tragedy NAS or Mobb Deep would not exist. He was one of the heaviest influences on the entire Queensbridge sound and not to mention one of the most lyrical MC's on the planet since he was 14 years old."
The rest of the top five consisted of Slick Rick and Doug E. Fresh, Redman, Chuck D and Kool Moe Dee. R.A The Rugged Man was also at pains to work out that before the publication of this list he was informed not to include 3 of his favourite artists, Big Daddy Kane, Kool G Rap and Rakim. So in essence we can surmise the rapper's Top 10.
Who would be at your top table of Hip-Hop? Let us know on Facebook!