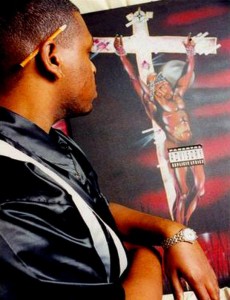 In 1995, artist Ronald 'Riskie' Brent caught the attention of Death Row CEO and rap mogul Suge Knight, who introduced him to Tupac Shakur. Riskie's first project for Death Row was the insert for Tupac's renowned album- 'All Eyez On Me'. Based on the quality of his first assignment, Riskie was commissioned to complete the album cover for one of the most illest and influential albums in Hip Hop- Tupac's 'Makaveli: The 7 day Theory'. Tupac informed Riskie of his vision for the album cover, and once Riskie had the idea sealed in his mind, he set out to create one of the most talked about album covers in hiphop.  Due to Pac's untimely death, he never got to witness the success of the album, however, he did get to witness  Riskie's finished product for the album cover. Needless to say- he loved it!
Other members of Death Row also began to embrace Riskie's art work. He completed several album covers for the label, including Death Rows Greatest Hits and Christmas Album. He also designed album covers and inserts for Snoop on the 'Snoop Doggy Dogg' and 'Tha Dogfather' albums, Daz Dillingers album 'Retaliation, Revenge and Get Back', in addition to Nate Dogg's 'G-Funk Classics, Vol 1 & 2' . His latest patrons and supporters include 'Tha Realest', who has been a long time supporter of his work, Luniz rapper 'Yukmouth', dancer 'Tommy the Clown', and Affion Crockett from MTV's Wild'N Out, who was seen sporting Riskie's artwork on the red carpet for the 'Waist Deep' movie premiere.
Not limiting himself to airbrushing and album covers, Riskie is versed in painting everything from pictures to murals, customizing articles of clothing, and much more. Rap Ireland's Darren Mc Nelis recently caught up with the artist to find out more about his illustrious career in the world of hip-hop.
So Riskie, do you want to tell the readers a bit about yourself?
I am known to the world as Ronald Riskie Brent, I was the one responsible for doing all the covers on Death Row Records and personally known for doing the Makaveli cover for 2pac!
When did you first start working with Death Row?
I started at Death Row right after Christmas in 1995.
What happened after your days at Death Row ended?
After the Death Row days, things were kind of haywire, and at that time I had just started to mess around with my homeboys OFTB and they were transitioning from leaving Death Row and had just started their own record label called ' Flat Broke Enterntainment' ; I was doing a little bit of art work for them. I also start doing some promo and stuff on commercial radio- because I picked all of that up on Death Row, and after Suge got locked up I started to learn some other stuff.
How was your relationship with Suge Knight?
Me and Suge never fell out, I just seen him a couple of weeks ago. I talk to him on that phone at least once or twice a month.
I recently heard an interview with Irv Gotti (owner of Muder Inc./ The Inc. Record Label) and he said that a few years back himself and Suge planned to put together a Musicians Union to offer health insurance, pensions and labour standards, but the FBI raided them because they didn't want that idea to go ahead. People say a lot of things about Suge but they don't know the impact that he made and the empire he built in Hip-Hop?
I couldn't speak on that,  but people can say what they want about Suge at the end of the day but they will never recognize the good he did. I mean giving out toys to under privileged kids at Christmas, passing out turkeys to homeless people on Thanksgiving, setting up Mothers Day events for mothers of people who are incarcerated. People talk all this bad shit about him but will never mention that stuff right there. Hip-Hop would never have took the turn that it took if it weren't for Suge, so they got to give him that respect, they know that's the truth.

What are you working on theses days?
I got own cooperation called Riskie Inc, and I've been working on my website
Bomb1st.com
I actually came across that website before i even knew you owned it.
Man, I appreciate that! I mean, it's ain't just me (that's working on it), I got a little crew that works on the website with me.The interviews and content about Death Row on the Bomb1st website are very well received and sought after. Who came up with the concept?
Me and my homeboy came up with the idea for the website, because there was so many different 2pac and Death Row websites putting out what they think they know. None of them really know what went on at Death Row cause none of them were there. So I said stop all of this shit, nip the speculation in the bud- so we started Bomb1st and we put out stuff from people that were really there, who know what really happened, so people can really get a feel for what Death Row was like back in 96′.
I already checked out the videos and interviews- they're great, and I think you've hit the competition right on the head so to say!
I really appreciate that, you know it's been slow over the last few months because we're trying to get alot of other things done;  it's hard trying to get everything done but we're still working on it!
Along with the website, you're still doing painting and designing- so you must be on the go full time?
Yeh..Riskie is jack of all trades, I'm still drawing, managing a few groups out here, and working on the website. I am just out there living, I got so many different avenues- one of them will get me to the right spot!
I recently got a chance to hang out with Danny Boy (ex Death Row) and he is starting to come back and do his thing. It's good to see a comeback from Death Row artists, because even though it has been such a long time, people are still interested!
I know- that was such a big thing in Hip-Hop that no one will ever pass. I'm cool and happy to see everyone out there doing their own thing and doing albums, but what I was really disappointed in was the whole Death Row outlook; I mean you had people on Death Row that was suppose to be your family and just because Death Row broke up don't mean your family should break up- the personal relationships that you had with different people should never have broke up, know what I mean? I am just disappointed in a lot of people who pretended that they was real with that shit and now years later people are acting like they don't know each other, I mean everyone knew me so I ain't hating on no one out there but just know that I'm not really trippin off of y'all on the same token because I feel if it should of being love then it should have all stayed love!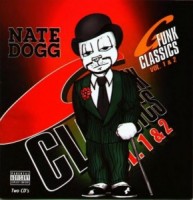 Do you keep in touch with anyone from Death Row part from Suge?
I keep in touch with a few, I still talk to OFTB, I talk to Tha Realest,  I am just trying to keep it pushing out here… Apart from OFTB, I don't really have an active relationship with anybody else from Death Row.
Where did the idea for the Nate Dogg album cover come from?
I came up with the cover, Nate basically wanted a dog that looked like him, and after a few blunts thats what I came up with, and he liked it!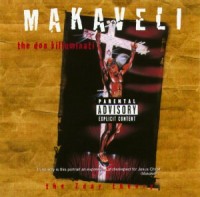 What about the idea for Tupac's infamous Makaveli album?
That was Tupac's idea; Suge came up to the office and said this is what Tupac wants done, so from there I put a mock up cover together, and later on that night we had a meeting in Gladstones in Malibu and he approved it. So after that I was working on it and once I got it done…I mean it's a wrap- it's history now!
Can people buy that poster on your website?
Yeh they can cop that poster of the cover anytime they want, I also have a couple of other prints they can get.
You also have a T-shirt line out too?
Yeh they just came out- it's my first run of T-Shirts. One of them is a drawing that I did for Pac that never got approved so I turned it into a t-shirt, and another one is from my Bomb1st.com website, and the other one is the 7 day Theory cover shirt. I mean it's just the stuff that I am known for that I put out. I ain't putting anything out that I'm not responsible for or that I didn't put my hands on.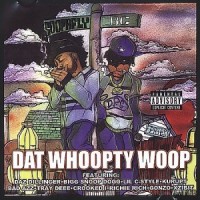 Is there any art work out there that you are not credited for?
I did a lot of shit at Death Row, I can't think of anything that I didn't get credit for besides the insert for (2pacs) 'All Eyez on Me' album. I did the insert for 'All Eyez On Me' with my boy Hendogg, I mean that was my first project working on Death Row and I didn't get the proper credit in the album like I should have got. And maybe the 'Soopafly' album that I worked on, that was supposed to go out on Death Row but he put in out underground so I can't say I got the full recognition for that. And also Snoop Dogg's 'The Dogg Father' , I mean I was named in the credits put I feel a lot of people slept on me because they think that Joe Cool designed that album by himself. So those are the things that I can say I didn't really get my full credit for, and Snoop Dogg know it!
What was your relationship with Tupac like?
Basically it was like a co-worker type of gig, when I saw him there was never no disrespect, like he always looked out for me; our relationship was not that deep but he always had me on anything art related for him through the Row.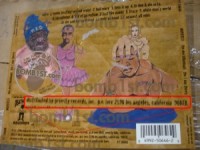 I recently saw the concept art for the back of the Makaveli album that never made it to the final print, can you explain what it was about and why it never made it to the final cut?
Apparently, I mean what it's about – it was a diss. You got Biggy, Puffy and Dre over there, that was the diss that was suppoze to come out on Makaveli; the album was really meant to come out as a bootleg when it first kicked off but when Tupac died they turned it around and made it into a commercial release. So when they made it a commercial release they didn't put everything in it that was originally supposed to be in the album. After he passed, they just couldn't put all of that out there, so it got shelved. Eventually the art for that album cover got leaked and it is what it is.
Who leaked it?
I didn't leak it, I done a big ass version of that drawing that was hung up in Suge's Office and once things started going haywire at Death Row, everything was seen, and they threw an auction, that picture was out for auction and that's what opened every-bodies eyes to it.
Was there ever supposed to be a booklet for that album?
There was going to be everything in it, booklet, credits, and shoots of Pac, but it was all taken back!
Well I want to thank you for the interview, is there anything you would like to add?
If you wanna find out the real shit, see what's really going on, check out my Bomb1st website, and if you want to check out any of that legendary artwork you can check out 'Tha Ink Well' website. If you just wanna get in touch with me you can reach out to me at any of my social network sites (listed below) I do orders for over seas!