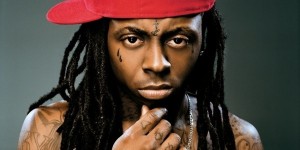 Many would argue that Lil Wayne was at his best in his early mixtape days, when the excitement and enthusiasm among Hip-Hop fans for this rising star was unquestionable. Many years have past since those "Dedication" days, and while the New Orleans rapper has become both super-rich and super-famous, it could also be argued that his music has well and truly gone off the boil. While his global success may have never been so high, the love he receives from those same mixtape fans is at a considerably lower ebb. In fact, when this story gets posted online, there will no doubt be a number of comments suggesting Wayne is no longer worth discussing.
It is against that backdrop that Lil Wayne has again this week raised the topic of his retirement, stating during an interview with Jimmy Kimmel that The Carter V would mark the end of his considerably successful career.
"I want to retire after Tha Carter V, which I hope would be my last album," Wayne says during the interview.
But here's the thing.
YMCMB boss Weezy has not specified when The Carter V might arrive, and indeed noted that there may be a number of other projects to be released in the meantime, leaving plenty of leeway to extend his career further.
"My next album isn't Tha Carter V because I think I have to work on other albums with my pop Birdman and things like that. But, after Tha Carter V, I hope I can retire."
What would Weezy do with the time? "Everything that I've never had a chance to do," Wayne says. "Regular stuff. Drive your car down the street… Things like spend quality time with my kids."