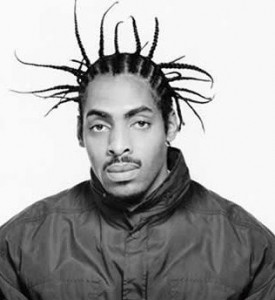 Artist Leon Ivey Jr is better known by his stage name Coolio. We can assume that the majority of the people reading this at least know of Coolio but for those of you that don't, Coolio is most famous for his 1995 hit Gangsta's Paradise which was used on the soundtrack to the Michelle Pfeiffer movie Dangerous Minds.
Coolio began small time, releasing his debut single Watcha Gonna Do in 1988, followed shortly by his next single You're Gonna Miss Me. Neither single was a success but they were successful in creating contacts for Coolio in L.A.. After attending rehab to kick his cocaine habit, Coolio joined the rap group WC and the Maad Circle. He featured on a few verses on the group's debut album Ain't A Damn Thang Changed but the album was only successful in gathering local success.
Coolio released his own solo debut album It Takes A Thief in 1994 and the track Fantastic Voyage is still considered his breakout song and reached #3 in the Billboard Hot 200. The album was deemed a success and he was then considered a rap star. In 1995 Coolio made the song Gangsta's Paradise for the film Dangerous Minds and the success of the song made him internationally famous. The British music magazine Music Week said of the song, "in Britain for such a record to reach number one is quite sensational". The following year Coolio won a Grammy for Best Solo Rap Performance for the song.
Following the success of Gangsta's Paradise Coolio released it on his second studio album as the title track. The album was another success but unfortunately for Coolio this album would mark the end of his success. His third album My Soul was released in 1996, but it proved a flop and he was subsequently dropped from his label Tommy Boy Records. Coolio went on to release albums in 2001,  2003, 2006, 2008 but all were commercial flops. The only  slight success since Gangsta's Paradise was in 2006 when his track Gangsta Walk ft. Snoop Dogg reached #67 in the UK Pop Charts.