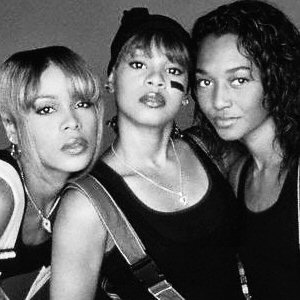 It seems that 2011 is a year of both good and bad milestones for women in Hip Hop. Nicki Minaj has had the best selling album of a female rapper since Missy Elliott's Under Construction, Missy Elliott herself has turned 40, and this year also marks the 10 year anniversary since the passing of RnB superstar Aaliyah. 2011 also marks another milestone- the 20 year anniversary of Girl group TLC. To mark the occasion, I dedicate this Thursday to one of the greatest girl groups of all time.
The group started when a teenage Crystal Jones advertised that she was looking for two more girls to create a girl group to be called 2nd Nature. Her ad was answered by Lisa "Left-Eye" Lopes and Tionne "T-Boz" Watkins. Through a series of meetings and auditions the three girls managed to get an audition with L.A. Reid. The audition was successful but L.A. felt that Crystal did not have the potential needed for the group and within days she was replaced by Rozonda "Chilli" Thomas.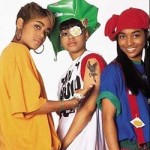 After signing the deal with LaFace Records the girls went on to record and release their debut album, Ooooooohhh… On the TLC Tip, in 1992. The album was both a critical and commercial success, going quadruple platinum by 1996. The lyrics of the album were mainly written by Left-Eye and Dallas Austin, and they were heavily influenced by female empowerment. The group began a new trend. They each wore a condom(s) somewhere on the clothes to raise awareness for HIV / AIDS.
The group's second album CrazySexyCool, features their signature track; Waterfalls. The transition into the sophomore album wasn't easy as Left-Eye was embroiled in legal and alcoholism troubles, while T-Boz was fighting and incurable disease known as sickle-cell.  The problems of both these members put all three women into serious debt which caused them to be stuck in a legal battle with LaFace Records for two years to renegotiate their contract. Whilst recording the album, Left-Eye had entered rehab for alcoholism and there is a notable lack of her rapping on the album. Upon its release, the album went diamond, making TLC the first and only girl group to achieve this to date.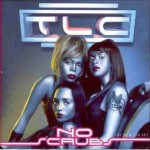 The third album FanMail was another commercial and critical success for TLC, however, by this album the tension between the girls was beginning to show. Dallas Austin wanted complete creative control over the album and a much larger pay-check. Austin eventually got what he wanted and created a futuristic pop sound which culminated in the number 1 singles No Scrubs and Unpretty.
Left-Eye went on to say that she felt she was being neglected artistically in the group. She went on to challenge T-Boz and Chilli to create a three CD album entitled The Challenge. Each member would have their own CD and then they would let the public decide which of the three was the most talented. However, the girls settled their differences and as a result The Challenge was never made. Upon finishing the FanMail tour, the trio decided to take a short break and focus on their own projects. Left-Eye released her own solo album Supernova, Chilli went to record a solo album which never materialized. T-Boz was hospitalized as a result to her sickle-cell disease.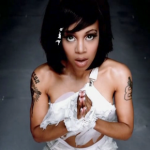 Unfortunately, the group was hit with tragedy in 2002. The girls had reconciled and began work on their 4th studio album but sadly Left-Eye was killed in a car crash in Honduras on the 25th of April, 2002. Having already completed four songs for the new album before her death, T-Boz and Chilli went on to finish the album and dedicated the majority of it to Left-Eye's memory. Following the 2003 Zootopia concert, T-Boz and Chilli declared that they would not replace Left-Eye and stated that the group was finished.
The two remaining members reunited at the 2008 BET Awards to perform Waterfalls alongside Alicia Keys. As of this year T-Boz and Chilli have both said that one last tour is in the works to celebrate their 20 year anniversary, and after that the group will permanently split up.