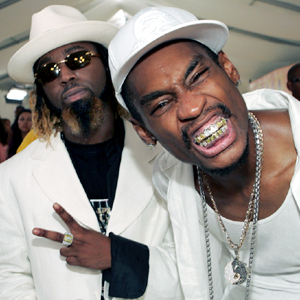 Just when it seemed the Ying Yang Twins member D-Roc was getting his private life in order it would appear to have taken another twist, with the rapper arrested in Georgia, with TMZ reporting that D was being charged with "family violence" and two counts of simple battery.
The alleged incident  occurred in November when it is claimed D-Roc hit his wife Porsche Holmes in the head.
The Ying Yang Twins star was released on bail provided he stays away from his wife.
This domestic dispute appears to have arisen at the same time that D-Roc won a decision regarding child support payments, adjusting the $2,500 a month he had been paying in support for his daughter to $550.
D-Roc had been having serious financial issues because when the $2,500 support payments were agreed he was earning in excess of $19,000 per month. Roc claims he currently earns $2,860 a month.
The documents revealing D-Roc's new settlement show he also received a payment plan for the $45,000 he currently owes in back child support.