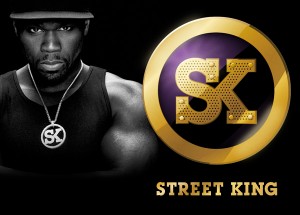 Sometimes, something special happens in the Hip-Hop world that we as a community would love to be involved in and feel proud of.
For instance, 50 Cent launched his new energy drink 'Street King' in the US recently with a promise that every bottle sold equals one meal for starving children in the most poverty stricken areas of our planet. However, it was unfortunate to learn that it is not available internationally as of yet.
But worry not, as we can still get involved with 50's campaign to feed a billion starving children! For one week, 50 Cent and 'Street King' are offering to provide one meal for a hungry child in exchange for one facebook 'like'.
"If we reach one million by the end of the week, I'll double it. A million more meals for a million more hungry kids." – 50 Cent
So let's get involved, and do our part to help the people who are the most vulnerable. Simply go to the SK facebook page HERE and click 'LIKE'!