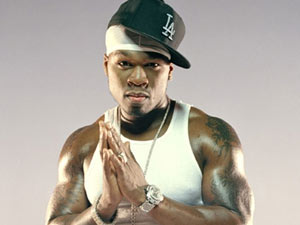 50 Cent called into G-Unit Radio this past weekend to speak with DJ Whoo Kid and updated listeners on what's coming this year and the latest rumors. When the G-Unit boss gives an interview you know your going to get an interesting one.
In the 45 minute interview, Fifty  touches on releasing Prodigy from G-Unit, his latest song 'OutLaw', the rumors of possibly bailing out Max B, and his recent recordings with Eminem, Just Blaze, and Alex Da Kid. The rapper also weighs in on the delay of Dre's Detox album, Drake, Big Sean, the recent Amber Rose nude photo leaks plus plenty more.
With less then 3 weeks till 50 Cent headlines a brand new one day music festival in Waterford, check out what the Queens rapper has to say below.
50 Cent Shade 45 Interview: