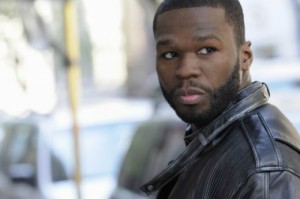 It may be some time since you have seen him grace the big screen, but 50 Cent has just signed on to star in director Mikael Hafstrom's upcoming action film "The Tomb" team-up alongside action-movie heavyweights Sylvester Stallone and Arnold Schwarzenegger.
The concept of The Tomb rotates around leading man Stallone who plays "an expert on structural security who is framed and put in a high-security prison of his own design. He must put his skills to the test to find out who put him there."
Former British footballer Vinnie Jones, who also appeared in the low budget "Fire with Fire" movie with Fiddy, will also join the all-star line up.
Details are yet to be revealed on the role 50 Cent will play in the movie.