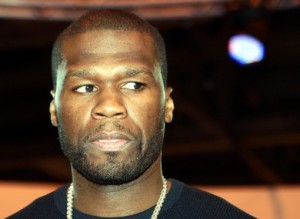 50 Cent was due to appear at Carphone Warehouse in Dundrum Town Centre tomorrow to launch his new brand of headphones and meet fans, however to event has been cancelled last minute due to a slew of complaints regarding the rapper's comments on Twitter making a joke of Autism.
Controversy was sparked during the week when the award-winning American made comments related to autism on Twitter that drew complaints from fans, including Irish fans who made their feelings known on the Dundrum Town Centre Facebook page.
While the comments have since been deleted, 50 Cent apologised, saying:
Carphone Warehouse released a statement saying:
To all our fans and customers, We wish to assure you all that we entirely appreciate all of your responses in regards to the visit of 50 Cent and would like to take this opportunity to reinforce that we as a company value each and every one of our customers. We appreciate that 50 Cent has issued an apology in relation to his recent comments however we have decided not to go ahead with the event on Wednesday.
Meanwhile, following complaints on the Dundrum Town Centre Facebook page, the following statement was released:
Facebookers, we have been keeping abreast of your comments today, and understand your frustrations with 50 Cent.
We have just been made aware that Carphone Warehouse have decided not to proceed with the visit of 50 Cent to their store, this Wednesday.
We really do value your feedback and comments, and assure you that we will always take your opinions into consideration.
It is not known yet if 50 Cent will return to Ireland to launch his headphones range.