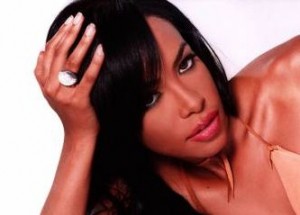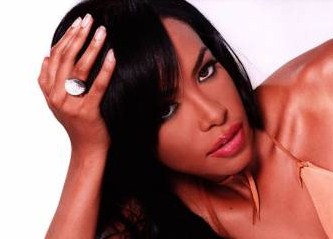 August 25th was the 10 year anniversary of the passing of possibly the greatest R&B artist; Aaliyah Dana Haughton. Aaliyah emerged during the Grunge and Spice Girls Brit Pop era and her voice, looks, attitude and music made her stand out from everyone else during that time. She has been credited as redefining R&B music, as well as helping to make Timbaland and Missy Elliott the unstoppable production duo that they are.
Aaliyah, like Aretha Franklin and Whitney Houston, came from a somewhat already famous family. Her aunt (the wife of her uncle) was Gladys Knight and it was through touring with Knight that Aaliyah became interested in music and wanted to pursue a career. She had auditioned for many agents and companies before finally being signed to Blackground Records, a subgroup of Universal Music Group, in a distribution deal with Jive Records. Aaliyah's debut album Age Ain't Nothing But A Number was released in 1994 and from the start it was already competing against the likes of No Doubt and Nirvana (one of their final projects).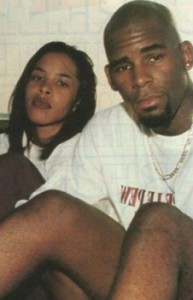 The album was mainly produced and written by R. Kelly and it was released to very positive reviews with many critics noting her "sultry" voice as the standout of the album. Aaliyah and Kelly became a bit of media fodder around this time as it came out that the then 15-year-old Aaliyah had secretly and illegally wed R.Kelly with a false age of 18 put down on the wedding certificate.
Aaliyah's second studio album One In A Million became a breakthrough album for herself, Timbaland and Missy Elliott. Having left Jive Records and signed with Atlantic records she was then introduced to the production team. In a very recent interview about Aaliyah, Timbaland and Missy both stated that no one really believed in them but Aaliyah saw what no one else did and took the chance. This leap of faith paid off both in the bank and in musical terms. The heavy use of the drum machine used on the tracks is partly accredited to bringing the Drum'N'Bass scene to the US. Again the album was most notably praised for Aaliyah's sweet vocals with many reviewers stating that it set her apart from the crowd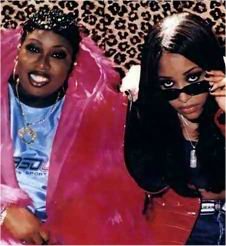 One In A Million was so successful that Aaliyah returned with Timbaland and Missy for her third studio album the self-titled Aaliyah (often stylized as ΛΛLIYΛH) . The album was noted as having a more adult sound, theme and lyrical content, which was high praised by fans and critics alike. The fusion between electronica and R&B was a unique sound at the time that widened her fan base considerably with it reaching the emerging underground scene across Europe.
Unfortunately this was the last album Aaliyah made before her untimely death. Having finished the music video for her second single Rock The Boat Aaliyah and her team was returning to the States from the Bahamas when the plane crashed, killing everyone on board. Investigations into the crash revealed that the plane was considerably overweight and that the pilot was not a registered pilot. Postmortem examinations also revealed that the pilot had both cocaine and alcohol in his system during flight.
A posthumous compilation album was released following her death which featured her hits and some unreleased tracks. Miss You was released as the single off the album and a music video was made using archive footage of Aaliyah and clips of her friends in the music industry saying their final goodbyes.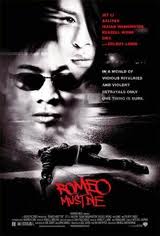 Aaliyah was more than just a singer. She was a style icon for females during the late 90's and through her status as an icon she had signed an endorsement deal with Calvin Klein. She was also a talented actress making her screen debut in the Shakespeare inspired Romeo Must Die alongside Jet Li. Aaliyah contributed four songs to the album including the hit Try Again.
She also appeared as the main antagonist in movie adaptation of Anne Rice's Queen of the Damned (sequel to the movie Interview With The Vampire) alongside Irish actor Stuart Townsend. Aaliyah was to feature on the soundtrack collaborating with bands such as Slipknot but it was during the post-production that she died and no soundtrack had been made. She was also cast  for both sequels of The Matrix and the lead role in Honey before she died.
Though it's been 10 years since her passing Aaliyah's legacy is still as strong today as it was in 2001. Having made R&B what it is today her sophomore album One In A Million is considered one of the most successful albums ever made and one of the most important Urban albums ever made. Soul Hip Hop Queen Mary J. Blige has said that it was the death of Aaliyah that made her change her ways and get her act together which she sings about in the song MJB Da MVP. An unwavering fan base have secured her position as possibly the greatest R&B artist too and she still influences artists today from Alicia Keys to Ciara to Lady Gaga. If this is your first time ever hearing about Aaliyah then you'd be better off getting her albums and enjoying them. If not then you should listen to them anyway as a sign of respect. It's been 10 years and you're still missed everyday by millions. Rest In Peace Baby Girl.